CURRENT EVENTS
REGISTER NOW for LESSONS
We are accepting registrations for private and group lessons ... ages 4 & up
Piano, keyboard, organ, guitar (acoustic & electric), bass (electric & stand-up), banjo, mandolin, ukulele, voice, violin & fiddle, sax, flute, clarinet, trumpet, trombone, tuba, Fiddle Groups & Musical Theatre
CALL FOR PRICES
JUNIOR PIANO ...
We have a few spots left in one of our Keyboard Corner Groups. For beginners ages 6 & 7.
CALL NOW!
ATTENTION BAND STUDENTS
We offer lessons in:
Trumpet, Flute, Clarinet ,Saxaphone, Tuba and Trombone
TRITONE TMA (Tritone Music Academy)
An up-to-date-way to learn piano & keyboard! Did you know that TMA pop keyboard/piano exam diplomas can help you get into selected music colleges & universities throughout Canada? Also, that among the music schools in Abbotsford that teach TMA, A&D Music is the only one having a certified TMA examiner on staff?
ROYAL CONSERVATORY PIANO
CALL US ... We offer RCM lessons with experienced piano teachers. There is an option of taking an exam upon completion of each grade. SECURE YOUR SPOT

GUITAR & BASS
We offer basic acoustic & electric guitar in classical, rock, country and finger picking styles ... from beginner to advanced!
Bass lessons include electric & stand-up styles!
VOICE
Achieve your dreams and learn how to use your voice!
VIOLIN & FIDDLE
From beginners through advanced, it's time to explore this amazing instrument!
DRUMS
Learn the "art of drumming" ... from basic rudiments to advanced, including all styles! SIGN UP NOW!
MUSICAL THEATRE
Register now for this amazing class with our Theatre Coach!
Phone for more info
UKULELE, BANJO & MANDOLIN
These instruments are hugely populary... try them out!
BRASS & REED INSTRUMENTS
For your own enjoyment or for school band - SIGN UP NOW!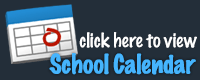 PAST EVENTS
see what we've been up to...
SUMMER MUSIC ...
WANT TO TRY OUT A NEW INSTRUMENT ...
or continue with your current one?
We are offering private lessons during the summer
BERRY FESTIVAL
Saturday, July 8th, 2017
Come and join the fun in Downtown Abbotsford!
Learn a new instrument or improve your school band skills ...
Phone to book lessons now @ 778-880-0280
A&D MUSIC RECITAL & FESTIVAL
Saturday & Sunday, May 27th & 28th - A&D Music students' annual festival & recital was held last weekend at the Coast Hotel. We enjoyed hearing the students performing a variety of styles of music & the weekend was an amazing experience for those who participated as well as for the audience!
REPORT CARDS: are going out in June ... look for yours !
UKULELE GROUP
Register now for this popular instrument!
Phone to find out more.

LESSONS ARE IN FULL SWING...
Sign up anytime! Give us a call or email at:
778-880-0280
deb@ad-music.ca
CHRISTMAS RECITAL
on
DECEMBER 3 & 4, 2016
at the COAST HOTEL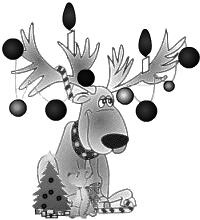 Merry Christmas!
SPRING LESSONS:
REGISTER NOW! We are accepting registrations for private and group lessons ... ages 4 to 94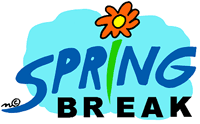 BRING-A-FRIEND WEEK
March 7th - 12th, 2016
Share a lesson with a friend & show them what you can do
SPRING BREAK
March 14th - 19th, 2016
MUSIC SPIRIT WEEK
February 1st - 6th, 2016
Backwards Day and / or hats - How wacky can you look?
TMA EXAMS
February 19, 2016
Entries are available from your teacher.
CHRISTMAS CHOIR
For all ages
Practices are Saturdays from 11:00-12:00 starting on Saturday, October 24.
Performance on Sunday, Nov 29 on stage at the Downtown Tree Lighting!
CHRISTMAS CAPERS
Friday, December 11, 2015
Our adult social evening - adult students can perform if they choose!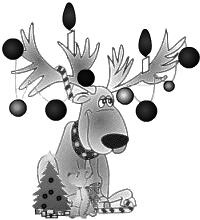 SUMMER SONGS
Friday, June 5, 2015
Our year-end recital and get-together for our adult students will be held on Friday, June 5 here at A&D Music. A fun-filled musical evening for students & teachers alike!
AGRIFAIR
Friday, July 31 through Monday, August 3rd, 2014
Come and join the fun!
Lots of entertainment, including A&D students !
GLEE CLUB
For kids ages 6-12 - see how much fun you can have singing!
Classes will be starting at Thursdays in February.
More info to follow
ROCK BAND
Join a band! We're looking for kids who play guitar, bass, keyboards, drums and singers to form some awsome rock bands!

FUNKY FIDDLERS
Register now for this awesome group!
Phone to find out the requirements.
GIFT IDEAS:
Music Lessons, instruments, musical wall hangings & novelties - Come in and see what we have!
RECORD A SONG FOR CHRISTMAS GIFT GIVING!
For $25.00 you can create a personal gift for family & friends!
BOOK YOUR TIME NOW!
PRE-CHRISTMAS BLITZ
Register for music lessons before December 10th and your registration fee is ON US! (must reference this website or have visited us on Facebook or Twitter)
DISTRICT TMA PIANO & KEYBOARD FESTIVAL
June 10th, 2012 in Delta, B.C.
Selected students from our local festival moved on to the District competition!